A couple of weeks ago I went out for lunch at a local pizza place and the waitress had on these super-cool denim cut-off shorts with floral fabric in the pockets.  She had obviously bought them made this way, and I thought, "How simple would it be to make those at home?!"  So I whipped up a pair, and now I want to share how I did it with you!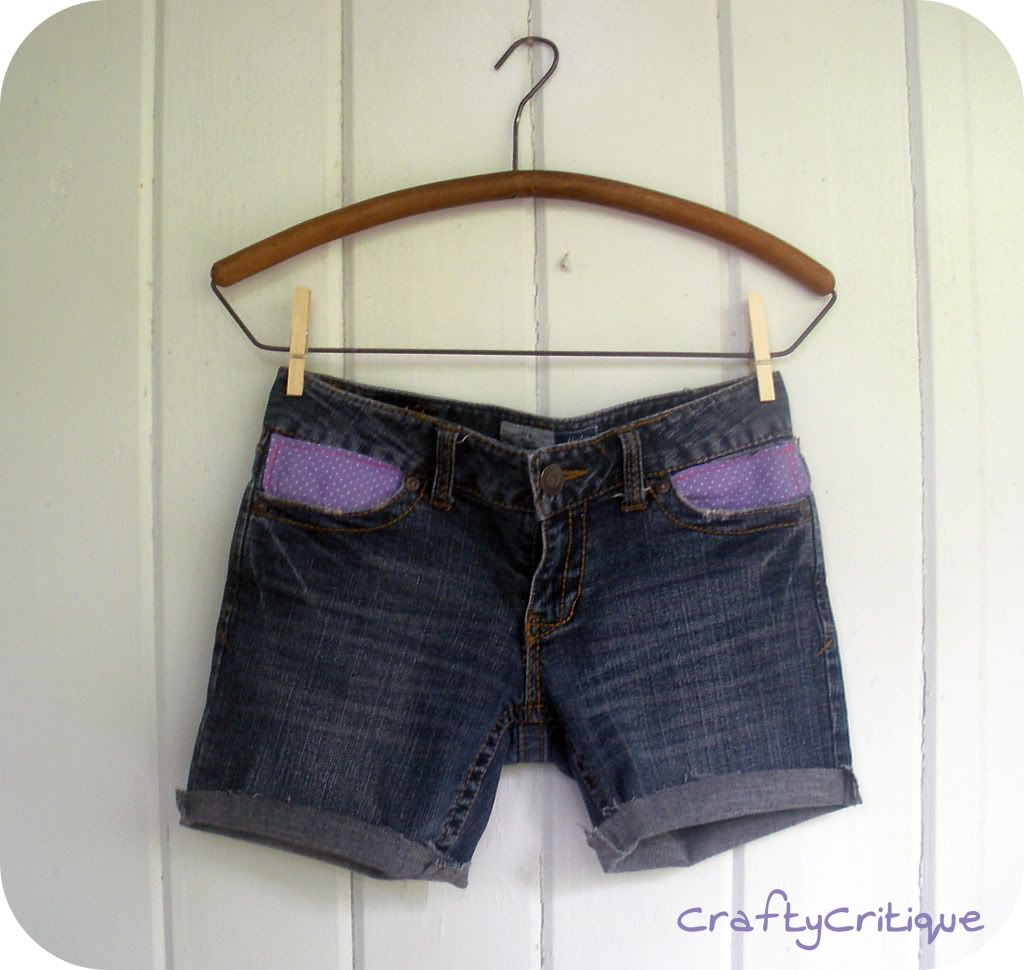 This is another one of those projects that is great for refashioning old kids' jeans.  If you know your child's jeans won't fit them by fall, why not turn them into super-cute shorts to wear this summer?  (In my case I just hadn't worn these jeans in two years because I don't like flare bottoms, so I turned them into shorts!)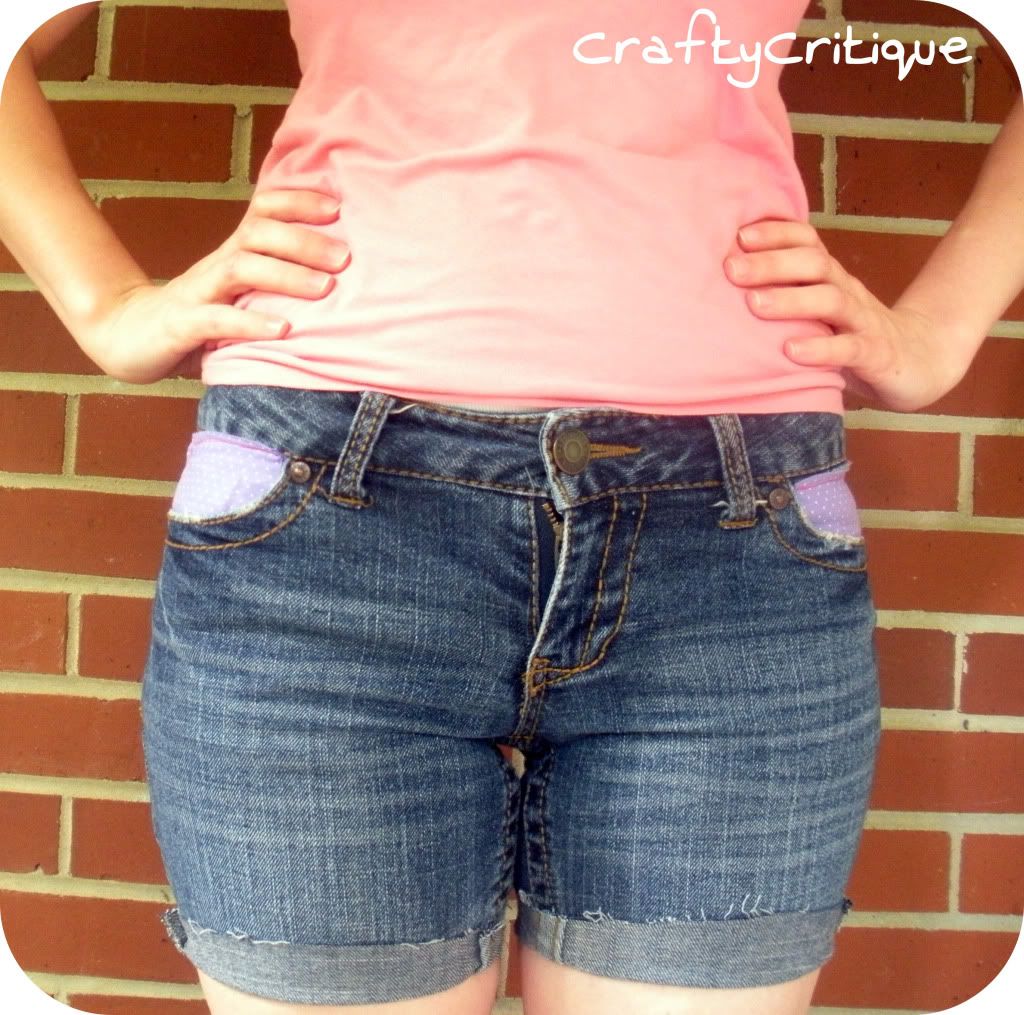 So let's get to it!  Follow me after the break for the tutorial!